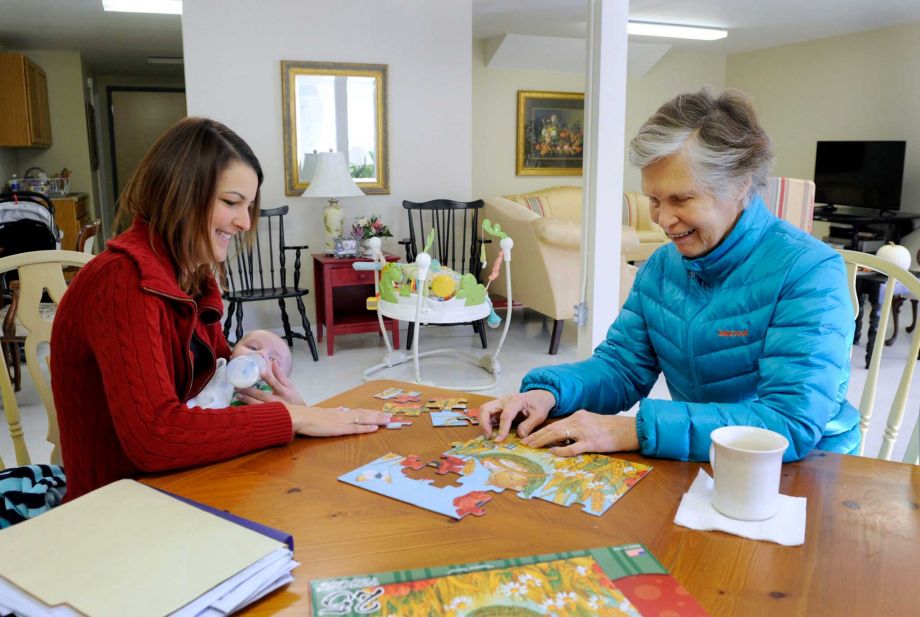 Can I make my own schedule?
Yes, you can choose the days and times for your loved one to attend. However, if using our transportation the times are set by the route of the van.
Does CT have a license for adult day centers?
No, but there is certification by the Connecticut Association of Adult Day Services, which has regulations approved by the State of Connecticut. Old Glory Days is certified.
What does a typical day look like?
Clients usually arrive between 9 and 10 and can choose an independent activity for the morning. Group activities are generally scheduled for 10:00, 11:00, 1:30 and 2:30. Lunch is at 12:00 followed by some time to relax and watch TV. Clients also can choose to rest at any time of the day. Snack is served at 3:00. A physical activity is scheduled every day, such as darts, balloon volley, or chair exercises. A variety of independent activities are always available for clients to do as they choose.
Do you offer transportation?
Yes, we provide transportation within a 10 mile radius from the center. Transportation is in a standard minivan. Please inquire about your specific location.
What is included in the daily rate?
The rate includes all activities, a hot lunch, snacks and beverages. Transportation is an additional fee.
Does insurance cover adult day services?
Day services can be paid for by Long Term Care insurance, Veteran's benefits or different state assistance programs. General health insurance does not cover day services.
What is your staff ratio?
Our ratio is typically 1:5. Certification requirement is 1:7. Having a small group and a small setting makes this very manageable and allows for staff to always have eyes on clients.
What if my family member is shy and doesn't like to do group activities?
While we encourage clients to be engaged with others, they may choose not to participate in group activities. Individuals can still benefit from being around conversations, laughter, and movement. Clients can choose from a variety of independent activities such as puzzles, books, magazines, coloring or painting. Staff is also able to provide one-on-one attention.